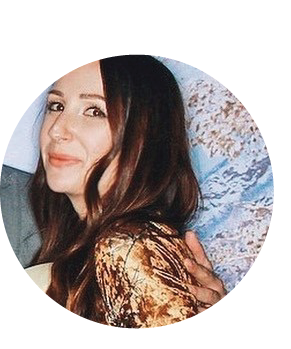 Hello, I'm Elisabeth. I was raised in Yorkshire, England but I currently live in Denver, Colorado with my husband and daughter. We both work in the tech industry, and so to balance out the mostly left-brain activity of our day to day lives I started this blog as a creative outlet, and to document the many recipes I experiment with.

I also hope that it'll serve as a way to preserve the traditional Mediterranean recipes my daughter grows up with, so that someday I can pass them down to her when she's no longer living at home with us – and hopefully by then she'll have discovered that she actually loves vegetables (pray for me?)
I wanted to make a blog featuring accessible, inexpensive recipes that are family-friendly and inspired by both our heritage and global travels, as well as providing meal and Mizrahi-inspired home styling inspiration for the holidays we celebrate. The title of this blog is a nod to the dying art of 'home economics', inspired by a late nineteenth century cookbook by Eliza Acton, a British food writer and poet.
It may be safely averred that good cookery is the best and truest economy, turning to full account every wholesome article of food, and converting into palatable meals what the ignorant either render uneatable or throw away in disdain.

Eliza Acton (1865), Modern Cookery for Private Families
I hope you find inspiration here to feed your family / community, to make your home a little more beautiful (even if your means are limited), and to spend time with the people you love making memories. Additionally, all the recipes listed on my blog adhere to both kosher and halal dietary guidelines (so you won't find any pork or alcohol in these recipes).
Thank you for joining me in this adventure, and bon appétit / sahtein!