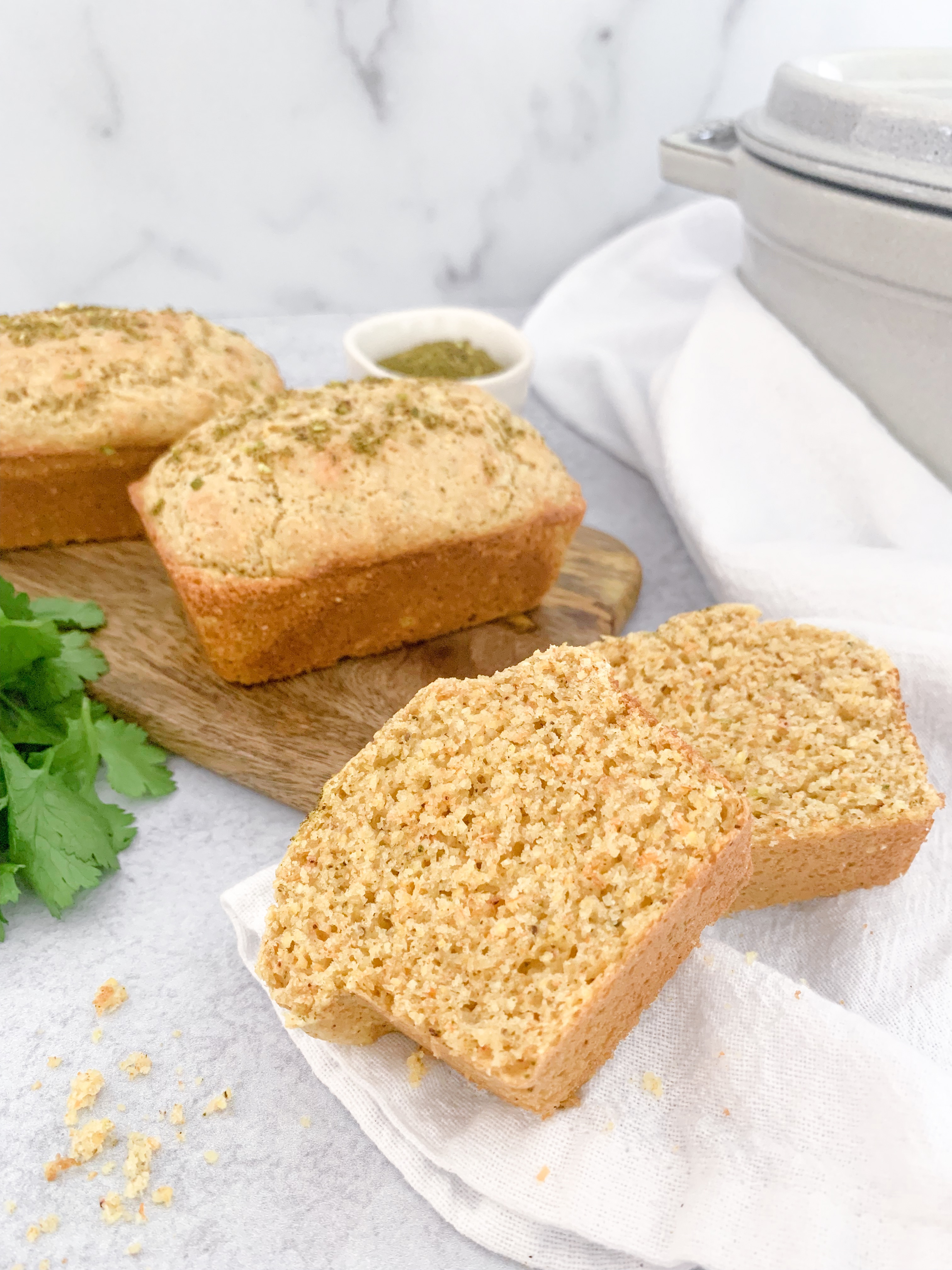 My husband and I attended a chili cook-off this past weekend, and there were twenty-two different chilis! Since most contained pork I was only able to sample a handful, but I brought along cornbread so I had other things to eat as well. We're a fan of savoury cornbread in our house rather than the sweet stuff, and I thought that the flavour of the cornbread might be tasty with the addition of za'atar, a spice blend containing well, za'atar (a herb in the oregano family, sumac, and sesame).
As it turns out, the flavour of the za'atar goes really well with the savoury cornbread, and if you prefer sweet, you can drizzle your cornbread with a little bit of honey. This cornbread is dense and moist, perfect alongside chili or soups. My husband was raised on a lot of Southern (American) food, and especially in the winter months, cornbread is a staple – but it's also great to take along to BBQs as well.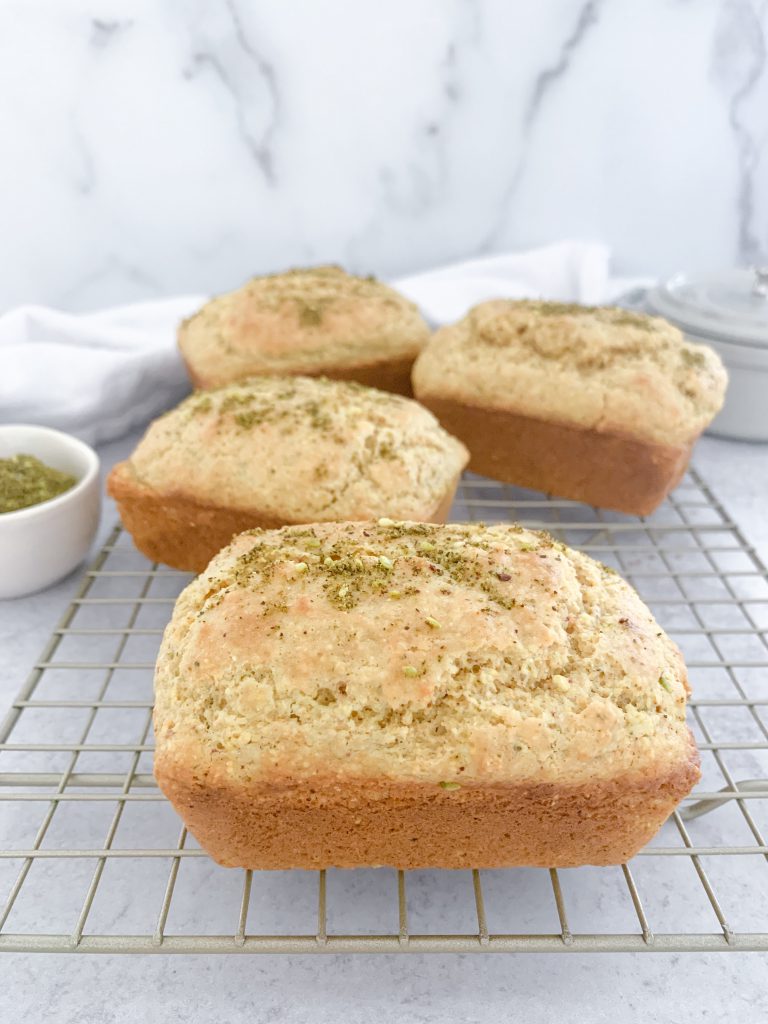 I cook my cornbread into little loaves (using my favourite mini loaf pan) or muffins typically, but this makes one 8×8″ pan full (20x20cm) which can be sliced into pieces. The recipe can easily be doubled for a crowd. If you like your cornbread plain, you can omit the za'atar altogether and it's still a really solid, delicious cornbread on its own – the za'atar just makes it a little special.
If you're not sure where to purchase za'atar I recommend checking out your local Middle Eastern supermarket (if you're lucky enough to live near one), or online – this za'atar is excellent.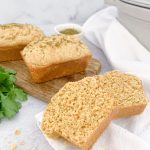 Print Recipe
Za'atar Cornbread
This American southern staple gets a Mediterranean twist with the addition of za'atar, a savoury Levantine spice blend.
Equipment
An 8×8" (20x20cm) baking tin, muffin tins, or loaf tins.
Ingredients
1

cup

stone ground cornmeal

(120g)

1

cup

all purpose flour

(120g)

2

Tbsp

granulated sugar

1

Tbsp

za'atar (plus more, for sprinkling on top)

1

Tbsp

baking powder

½

tsp

baking soda

½

tsp

fine sea salt

¼

cup

butter, melted

(half a stick, 55g) (or, to make parve: vegan butter)

1

Tbsp

olive oil

1

cup

buttermilk

(240g) (or, to make parve: 1 cup oat milk with 1 Tbsp white vinegar)

2

large

eggs
Instructions
Preheat your oven to 350°F (175°C). Grease (or line with parchment) a 8×8" (20x20cm) baking tin and set aside.

In a bowl combine your dry ingredients: cornmeal, flour, sugar, za'atar, baking powder, baking soda, and salt. Mix thoroughly.

In a second bowl combine your melted butter, olive oil, and buttermilk. Mix well, then add eggs and whisk until thoroughly combined.

Add your wet ingredients to the dry, stirring until just combined. Pour into your greased baking tin and place in the oven for 20-25 minutes, until a toothpick inserted comes out clean.
Notes
Can be stored in an airtight container for 2-3 days.